Stay connected with us and get your digital marketing strategy in place.
Advertise, Analyze, and Optimize!
Website | SEO | Social Media | Google Ads | Influencer Marketing
Quality
Research
Crafting Quality Research Solutions
Creative Development
Shaping Ideas into Experiences
24/7
Support
Our Commitment to Your Convenience
SEO (Search Engine Optimization)
We're Eager to Hear from You
Let's Start a Conversation
Hiring an SEO expert can be a difficult task. Shortlisting someone based on their résumé
Hello, guys! Today we will talk about 7 questions that you should ask yourself for
Even in this era of globalization, headings are still important. It is through your H1
Your homepage is going to be the most trafficked part of your website. Therefore, it
SEO (Search Engine Optimization) is important for businesses because it helps them increase their visibility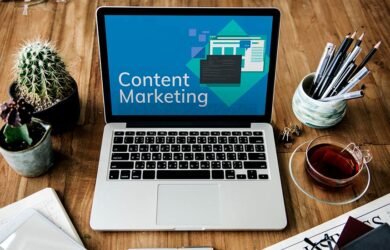 You might've heard of people saying that content marketing is expensive and a risky investment.
Becoming a UI/UX designer typically involves the following steps: Learn the basics: Familiarize yourself with
Identify the right influencers: Look for influencers who have a large following in your target
First of all, content marketing takes time to bear its fruits. It is a long
Professional and on time delivering services.. amazing advances as per your need, brilliant team
I am happy to share my positive experience working with Anmol Digital. We worked on several projects with Anmol Digital, Recently they have created a ecommerce website hocokw for us, and their team has always been very supportive and professional. The whole team is highly experienced and delivers high-quality work. The founder has been prompt and provided excellent assistance throughout the process. I would highly recommend Anmol Digital to anyone looking for a reliable and efficient web development company.
I have been working with Anmol Digital Web Designer Express for the last 3 years and their web designers and project managers have always been there for me. Any changes, updates or modifications I need on the website is always taken care by my project manger. I love the fact that I can just call Gus anytime I need anything, and he always takes care of it for me. Their customer service is great and I am now building another website with them. I am very happy with the results and I would recommend them to anyone trying to build a business website. I am honored to be able to express my deep gratitude for their expertise.
Anmol Digital team has built my website - mysecretplate.com from scratch to end. They not only helped in designing the layout but also helped us in understanding the process of website design. They paid attention to all the micro details and finally gave us a beautiful website. | am very happy to be associated with them for their professional services and have already shared a brief for my next project. If you're looking to build a website or a platform for a professional purpose - please contact Anmol Digital. | genuinely recommend them!